Features
The application is very simple to use. However if you are having problems please feel free to contact us.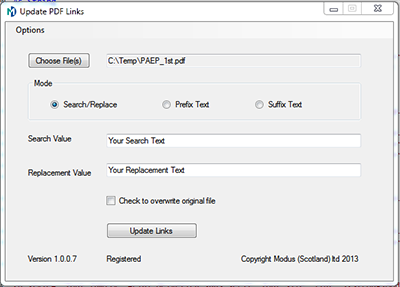 Easy To Use
Very simple user interface with clear options.
Batch Update
Hyperlinks will be searched and any text matching the search text updated with the replacement text.
Overwrite or Copy
You can overwrite the original PDF or save the updated file to a new document.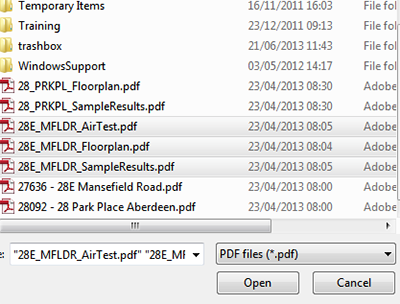 Select Individual or Multiple PDFs
You can choose to update a single file or select multiple files within a folder for processing.
Free Trial Mode
Download the application and try it first. The trial mode is limited to processing 5 hyperlinks in a single file. If it works for your needs then purchase the unlock code.